It's hard to estimate the damage done to United Airline's brand from yesterday's "incident" on one of its flights from Chicago.  (I'm tempted to describe it in more Draconian terms but there's more than enough social media for that.)  First, there's the proliferation of the multiple videos that have now been seen by tens of millions of Americans.  Second, that the man so violently ejected was Chinese has created a whirlwind of social media among many millions in China.  (Anyone for a flight from Beijing to LA?  I hear there are seats available.)  Finally, for today at least, is the tone-deaf response of United's CEO, Oscar Munoz in which his use of the non-word, "re-accommodate" is getting its own share of Internet derisiveness.  Wow!  What a mess!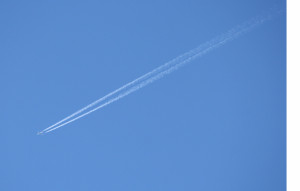 If you think this will all pass, consider this:  Today's drop in United stock has already cost the airline about $600 million.  What a waste of brand equity!  So, let's assume Mr. Munoz calls you up and asks, "What should we do?"  We can expect the usual mea culpas, compensations to people on that flight and perhaps some people will lose their jobs.  But that won't stem the long-term damage so here's a proactive plan to retrieve that lost brand equity.
Send an email to all your customers worldwide. Apologize, but do more than that.  Ask them to answer a few questions that will help you ensure not only that this never takes place again but show United how it can improve its service to all its customers.  As to what questions should be asked, here are a few:
•  How did hearing about or viewing the incident make you feel?
•  How do you think an overbooked situation should be handled?
•  What is the most frustrating thing about flying from purchasing tickets to arriving at your destination?
•  How has this incident effected your willingness to recommend United to others?
Just those four questions – that's all you need to ask.  They're all that anybody cares about so don't muck it up with marketing speak or other meaningless questions.
They are open-ended questions and they should remain that way because people will see that you really are interested in their opinions.  Yes, responses to open-ended questions can be difficult to analyze but don't worry we have a solution (albeit self-serving) for you there.
Send every person who answers those questions a thank-you email.
Analyze the responses and create needs-based segmentations from the feelings and frustrations that are expressed. While you're at it, create a lexicon of words that respondents used.  (Here's the self-serving part.)  Oomiji can do all that.
Create a separate response for each major segment. Compose an email of what you heard, what you learned and that you'll respond to them again in a few weeks with all the changes you'll make.  (Oomiji can do that for you too because we append every single sentence to their email address.)
Make some real changes that help solve all the problems you learned about. By asking open-ended questions, you'll hear some things you didn't expect.  We've found that's true for every client we've ever worked for.
Write the respondents again and let them know the changes you're making. Send each segment all the changes but put the ones most meaningful to them at the top.
In a couple of months, ask them if they've seen any changes and their responses. Thank them again.  You might even reward them because ultimately, it's the answer to the last question above about their willingness to recommend United that counts.
Repeat this process regularly and make sure you dispense with corporate speak and open yourselves up to active listening, acknowledging and responding. That's the Oomiji pattern and it works.
Will this get United's $600 million back?  We believe it will and they'll reap the bonus of creating a better airline at the same time.
You can learn more about Oomiji at oomiji.com or watch our intro video here.
Tags: Americans, Assumptions, brand equity, Corporate Myopia, Customers, dragging passenger, Leadership, Marketing, Mistakes, Oomiji, open-ended research, Oscar Munoz, Outcomes, Situation Analysis, Social Media, U.S. Marketplace, United Airlines, United CEO