I recently ran my "Should we politicize tragedy post?" on a University of Michigan alumni discussion group on Linkedin.  There were a lot of interesting and reasonable comments but overall, I was stunned by the vitriol that came my way from people who believe we are one step away from Nazi Germany and the Soviet Union – and yes, the two were mentioned in the same angry post without any sense of irony.  There also were stern lectures from many who absolutely, positively knew what the framers of the constitution had in mind, even though that was 223 years ago.
A lot of these people would like to think that the authors of the second amendment were wise, prescient men looking far into the future and recognizing that there could be a need for armed insurrection against tyrannical (perhaps even Socialist or Fascist – take your pick) governments, that would require assault weapons for every man, woman and child in America. You may need to read that again to fully absorb that.  Those people are out there, sure of themselves and if you're one of them reading my blog, you may wonder where you took the wrong turn.
What seems to make sense to me is that times then were not a lot different than they are now in one respect. People often did things for their own interests and to serve the needs of the present day or in the case of the second amendment to organize the U.S. military and defeat Indian tribes who were preventing us from acting like most colonial powers (defeating the natives, occupying lands and annexing territory, i.e. our history). I know that's anathema to all the faux Constitutional scholars and volunteer armed guards out there who lectured me but to others, you might take a look at this essay written by my friend, Eric George, after doing some historical research.  As with the title of this post, it's called, "Chief Little Turtle and the Second Amendment".
"During the American Revolution there emerged a great Native American military leader.  His name was Michikinikwa in the Miami-Illinois language; the closest English translation was Little Turtle.  Born into the Miami Tribe in what is now Illinois, he came of age fighting French troops allied with the Continentals in the Northwest Territories (present day Ohio and Indiana).  In 1780, General Augustin La Balme, after a successful raid against the British, made the grievous mistake of burning down a Miami village.   Little Turtle tracked down La Balme and killed him, along with many of his men.  He was by now a War Chief; he proved invincible in battle and his stature rose dramatically over the ensuing decade.
After the British ceded the homelands of their Native American allies to the United States at the Treaty of Paris in 1783, Little Turtle responded by forming a new Confederation of his own.  He allied the Miami with the Shawnee under Blue Jacket and the Delaware under the command of Buckongahela.  Their resultant victories against U.S. militias (the Continental Army having been largely disbanded after the Revolution) helped to expand their Federation to include the Ottawa, Wyandotto and even some of the fearsome Iroquois.
After the Confederation defeated the 1400-man force of General Josiah Harmar in October of 1790, a thoroughly irate President George Washington had had enough He ordered General Arthur St. Clair to march against Little Turtle with a combined force of former army, conscripts, and militia numbering over 2,000 men, to begin by the summer of 1791.  The ill-equipped force did not leave Fort Washington (think Cincinnati) until October.  By early November, fewer than 1000 troops remained due to desertion and disease when they camped deep in Miami territory. The result was as predictable as it was disastrous.  Confederation warriors surrounded St. Clair's loosely guarded encampment under the cover of darkness and slaughtered over 600 men (and probably another 200 camp followers) at first light. Nearly all survivors were wounded.   By comparison, the Colonies had lost 88 men at the Siege of Yorktown, the last major battle of the Revolutionary War.  St. Clair's defeat stands as the worst loss of life by U.S. forces in all the Indian wars.  The casualty rate, in percentage terms, remains unsurpassed by any other conflict in any war to this day.  In a matter of hours, the Western Confederacy had annihilated one quarter of what remained of the U.S. Army. The staggering loss of life generated both public fear and outrage; George Washington fired St. Clair and the first-ever Congressional investigation into the Executive Branch was initiated.
It was no small wonder that scarcely a month later, on December 15, Congress adopted the Second Amendment to the U.S. Constitution.  The Amendment read:
"A well regulated militia being necessary to the security of a free State, the right of the people to keep and bear arms shall not be infringed"
At the time, the right to bear arms was a given, as was the existence of now extinct militias.  Probably the most important words in the above Amendment, at least in 1791, were "well regulated" for Little Turtle had conclusively proved the new Nation utterly lacking in that department.
By word and deed, the Second Amendment was effective.  Five months later, in May 1792, Congress passed the Militia Act, setting minimum standards of readiness.  Among these were "a good musket, a sufficient bayonet, two spare flints, a knapsack, and a pouch containing at least 24 cartridges."  In other words, just showing up was no longer acceptable.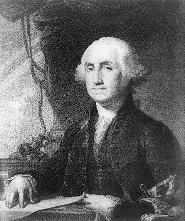 In the summer of 1794, the Legion of the United States, well equipped and better trained, defeated the Western Confederacy at the Battle of Fallen Timbers, near present day Toledo, Ohio.  Casualties were modest on both sides.  Little Turtle eventually became a peacemaker; he finally met with Washington, and later on with John Adams and Thomas Jefferson.  He died in 1812, and was honored with a full military funeral.
The young nation that finally defeated him would clearly be unrecognizable to him today.  It has grown to have dozens of cities with more inhabitants than most of the original States in their entirety.  Its economy has become the world's largest, an innovation engine for the entire planet.  The venerable militias have long since been replaced by State and local police forces, and a professional military that rules the land, sea and air.  The United States has become the most powerful Nation on earth. Its citizens now have little to fear, except each other.  For the Second Amendment that was written in large part to defeat Little Turtle and his Confederacy has now enshrined the use of a different sort of musket by our populace.
Weapons with a destructive force that our Founders could not have envisioned are now ubiquitous in America. With roughly nine guns for every ten civilians, the U.S. dwarfs all other nations in per capita gun ownership, with the possible exception of Yemen.  To the astonishment of the developed world, we trade assault rifles and semiautomatic handguns freely in unregulated markets. Our firearm related death rate last year was forty times that of our Founders' old adversary, Great Britain.  Mass killings have become commonplace.   In the world's most wealthy and powerful country, parents are now afraid to send their children to school.  Chief Little Turtle won a far greater victory over the White Man than he ever imagined."
It's a nice story that our Constitutional authors sat around pondering the future and how we might need to overthrow our government but the reality is that we had just finished overthrowing Great Britain, were bogged down fighting Indian Wars and dealing with the spectre of other adventurous European military forces.  Rather than think about how these men saw the future, we might ask what motivated them in the days in which they lived.  So, thank you Eric for this essay.  I enjoyed it and hope it gets some comments but please, save the vitriol for other venues.
Tags: Americans, Assault Weapons, Assumptions, Change, Chief Little Turtle, Constitution, Corporate Myopia, Crazy people, Fascism, General Arthur St. Clair, General Augustin La Balme, General Josiah Harmar, George Washington, Governments, Individualists, John Adams, Leadership, Linkedin, Michikinikwa, Militia, Mistakes, Nazi Germany, Outcomes, Politicians, second amendment, Siege of Yorktown, Situation Analysis, Socialism, Soviet Union, Thomas Jefferson, Treaty of Paris, University of Michigan