So, you've decided to begin a new market research project.  You've got your email database that you'll send the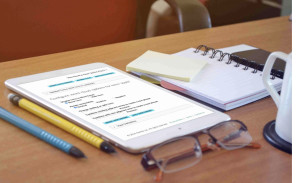 questions to and you've opened up your market research provider's survey builder to create the survey.  You may have done it dozens of times before; that is, begun a research project knowing that what you'll get back is a group of conclusions about your group and segments of your group, which may be by any combination of demographic criteria.
When you're done with the research and analysis, you'll have a team meeting, report on the results and maybe test a few changes in your marketing or sales plan.  Sorry, that's not good enough.
Here's a test to see if you're getting your money's worth:
Does your research platform automatically append every response to the respondent's email in your database?
Can you convert zips to cities, states, regions, or countries with one click?
Does it enable you to ask and analyze responses to open-ended questions, without limit?
Can you see all the language that was used by respondents to open-ended questions by simply clicking on a word?
Can you convert words into phrases and segment your database based on emotions, frustrations or perceptions?
Can you create a lexicon of common words or phrases that your database uses?
Can you send your questions out to any number of people, 10,000, 100,000, 1 million without an upcharge?
Can you ask the same database some questions tomorrow and then ask a different set of questions next month without an additional charge?
Can you create and analyze segments based on any combination of closed- or open-ended responses?
Can you save segments and know that they'll automatically build as you add new people to your database?
Can you create a segment to ask clarifying questions or send them an email tailored to their frustrations, needs or opinions, all within the same platform?
If your answer is "no" to any of the above, you're not getting your money's worth. Take a look at Oomiji because this platform was built to do all of the above.  Oomiji is an end-to-end solution that enables you to build your customer database, query them with research, which can be closed- or open-ended, segment them by any criteria and respond to them any way you want.  One Oomiji client made this observation, "If database acquisition, market research, CRM and email marketing had a baby, its name would be Oomiji."
In its full application, Oomiji is a customer engagement tool because it enables you to learn what your customers are thinking, acknowledge their comments and then respond to them based on what they've told you.  If you think about it, that's just how we build relationships when talking to each other 1:1.  It makes sense and while you're at it, you get a pretty amazing research tool that gives you more than your money's worth.
You can learn more about Oomiji at oomiji.com or watch an intro video here.
Tags: Analysis, Append Data, Corporate Myopia, CRM, Customer engagement, Customers, Database, Demographics, email marketing, end-to-end solution, lexicon, market research, Marketing, Oomiji, Open-ended questions, Outcomes, Respondents, segment, segmentation