I went to a wine event today in New York for the Bordeaux wine region.  While there, I asked the representative of one of the wineries, "What's your strategy for the U.S.?"  She responded, "Strategy?  Why do we need that?"  I gave her some reasons but the conversation didn't go very far.
When I returned to my office, I got an email from the Pew Research Center titled "Experts rank the top 10 global trends."  When I clicked on the link, I found a report from the World Economic Forum on the 10 most important global trends based on a poll of 1,592 leaders from academia, business, government and non-profits.  Here's the list:
Rising societal tensions in the Middle East and North Africa
Widening income disparities
Persistent structural unemployment
Intensifying cyber threats
Inaction on climate change
Diminishing confidence in economic policies
A lack of values in leadership
The expanding middle class in Asia
The growing importance of megacities
The rapid spread of misinformation
So what do these trends have to do with something as everyday as buying a bottle of wine?  Plenty.
It's great that a provider of any product or service believes theirs is the best but neither consumers nor b2b markets think in linear terms.  Every decision is made in relation to another.  If I'm nervous about the state of the world, that will effect how I make decisions, and what and when I buy.  If I'm an importer or distributor and concerned about unemployment and the impact of economic policies, I may want to hedge my bets with tighter inventory control.  As people focus on the macro trends that affect us all, how companies approach the environment, social responsibility and their own governance (ESG) effects our perceptions of their brands.  It goes on and on whether you're a consumer or corporation (remember, somebody once said, "Corporations are people, my friend.")
If you don't have a strategy that helps you wind your way through this maze or a brand with values that reassure consumers and customers, you're dead in the water and it won't matter how many fancy events, e-newsletters or facebook followers you have.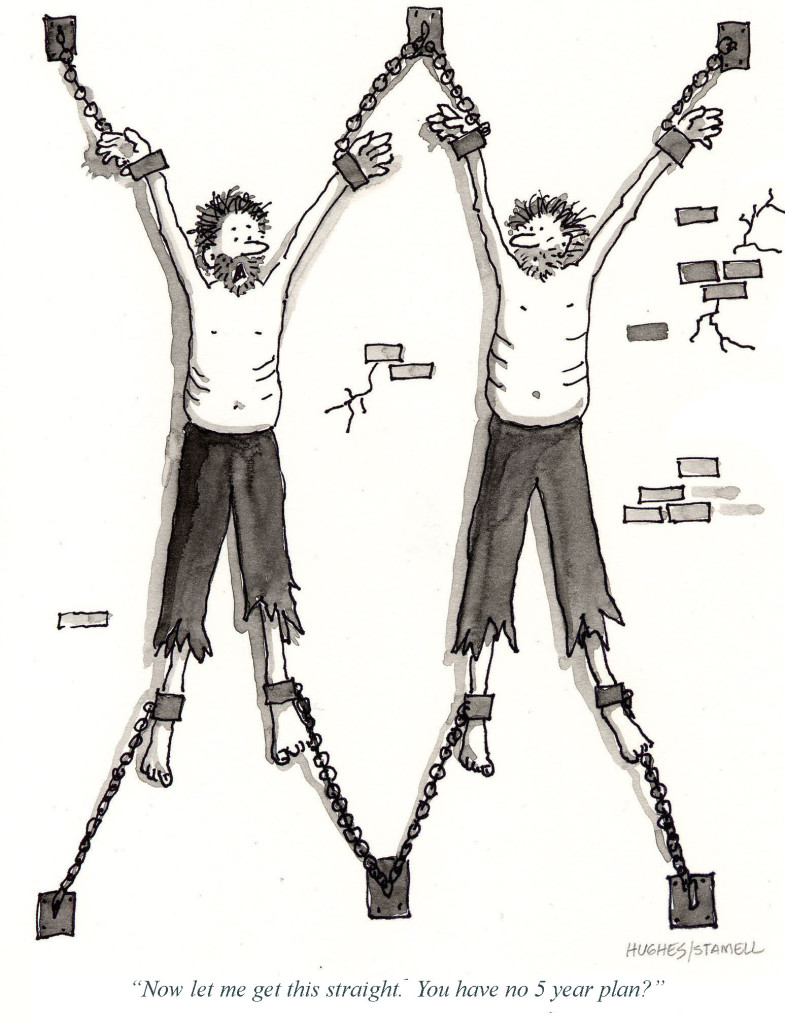 Something else was interesting to me at today's Bordeaux event.  As I went around and asked people about their wines and what makes their winery better than the rest (to which there were a lot of blank stares), nobody asked any questions about me, about my tastes, concerns, or needs.  They may as well have been Enomatic wine dispensers with an information rack underneath.  Most handed me a sheet of paper about their wines in answer to my questions anyway.
There was neither strategy present nor any attempt at customer engagement.  I imagine the woman who asked me why her company needs strategy poured a lot of wine today.  At the same time, it wouldn't surprise me if at the end of the day, she moaned about some of the trends on the list and how they were making life more complicated.  That's too bad.  Strategy is the direction that helps us wind our way through and around those trends and we all give our loyalty to those that help us do that.
FutureShift asks a lot of questions and listens carefully so that brands and strategy resonate with customers to increase their engagement and loyalty.  It works.
Tags: Asia, Assumptions, Bordeaux, Bordeaux wine tasting, brand loyalty, climate change, Corporate Myopia, Corporations are people, Customer engagement, Customers, cyber threats, economic policies, Enomatic, ESG, facebook, futureshift, Global Trends, income disparities, Individualists, Leadership, linear thinking, Marketing, megacities, middle class, Middle East, misinformation, Mitt Romney, my friend., North Africa, Outcomes, Positioning, relational thinking, Rising social tensions, Situation Analysis, Strategy, structural unemployment, Trade Associations, U.S. Marketplace, Values, Winning, World Economic Forum